home | avr microcontroller & DIY electronics | toolbox | science club | tuxtalk | photos | e-cards | online-shop



New York, N.Y.
New York, New York, if you can make it there you can make it everywhere - so goes the song by Frank Sinatra. To be honest I don't know what to say about this city. Like with any big US city I was a bit worried before we went. It is a city so full of contrasts, there are indefinite riches but also incredible poverty and pain. Drugged beggars crying and yelling in a street full of garbage and then richness and joyfulness just a few steps away.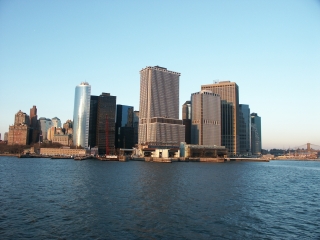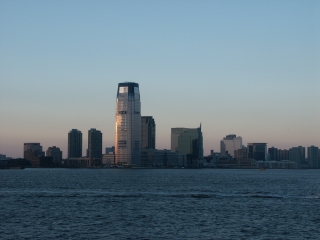 I was fascinated by the ice skating scene in Central Park,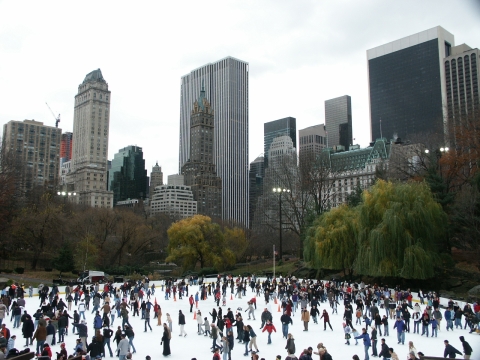 Times Square with it's big ToysRUs also was impressive (the photo was taken close by)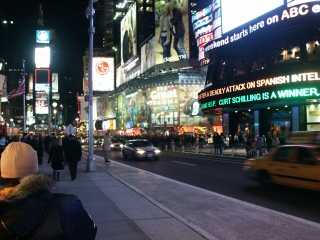 and I enjoyed walking through Battery Park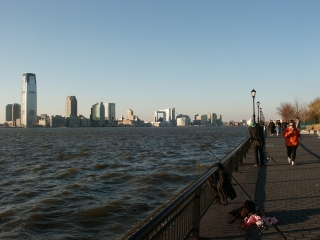 and having a look at Madame Liberty from a Staten Island Ferry.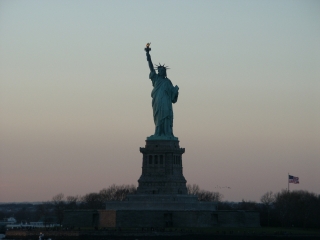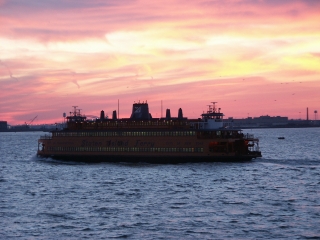 Unfortunately when we were there the New York Stock Exchange was closed for visitors.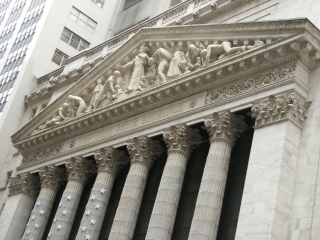 I don't know if visitors are allowed again. The guards on duty didn't respond nicely to our request to have a look inside but having seen the construction site of the World Trade Center and the Peace on Earth sign on a building close by I can't really be angry with them.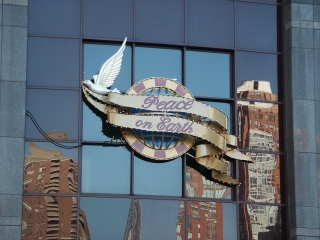 ---
Copyright © 2004-2023 Katja Socher, tuxgraphics.org