home | avr microcontroller & DIY electronics | toolbox | science club | tuxtalk | photos | e-cards | online-shop



Visiting Fort Henry (near Kingston, Ontario)
Fort Henry is a Canadian National historic site near Kingston, Ontario. It was originally built during the War of 1812 (a war between the United Stated and the United Kingdom with its North American colonies) to guard the outlet to the St Lawrence River and the Kingston Navy Yards. In the 1830 it was replaced by a much larger fort as the completion of the Rideau Canal had made the fort even more important. It was the largest fortress of Upper Canada. In both world wars prisoners of war were kept there. Later it was restored and made into a history museum.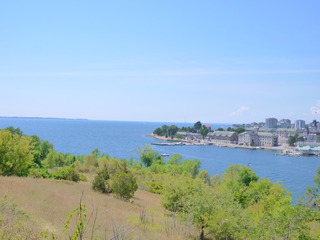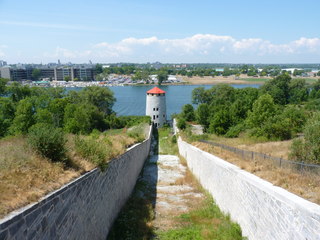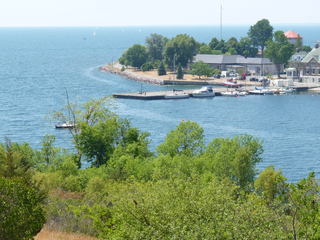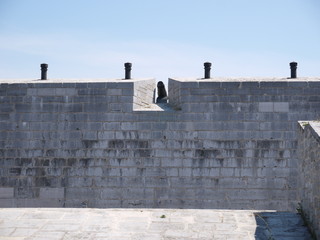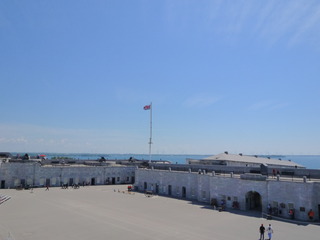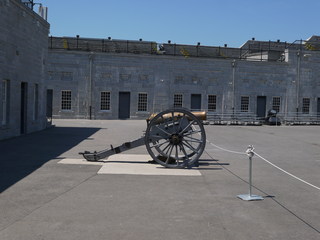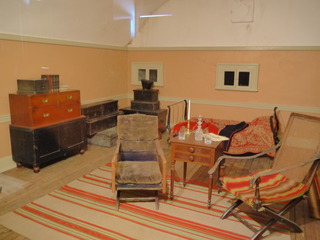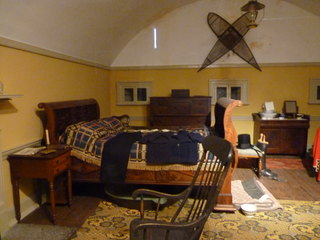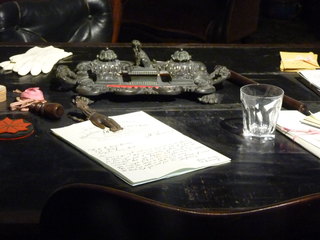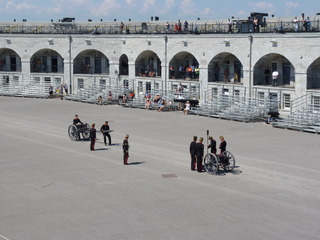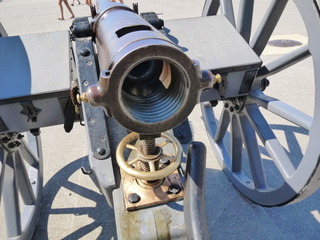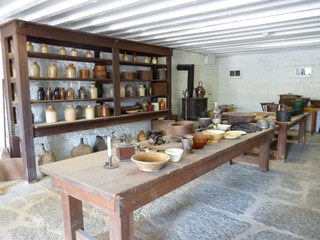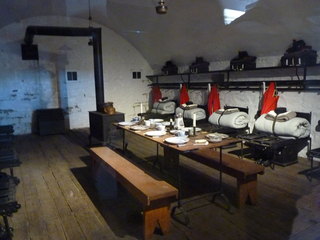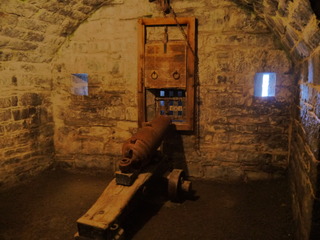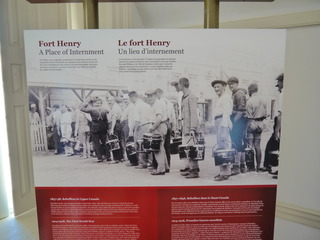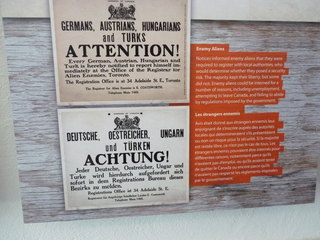 The sign reads: Germans, Austrians, Hungarians and Turks
Attention
Every German, Austrian, Hungarian and Turk is hereby notified to report himself immediately at the Office of the Registrar for Alien Enemies, Toronto.

Enemy Aliens Notices informed enemy aliens that they were required to register with local authorities, who would determine whether they posed a security risk. The majority kept their liberty, but some did not. Enemy aliens could be interned for a number of reasons, including unemployment, attempting to leave Canada, and failing to abide by regulations imposed by the government.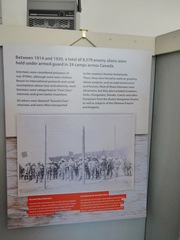 Here it says:
Between 1914 and 1920, a total of 8,579 enemy aliens were held under armed guard in 24 camps across Canada.
Internees were considered prisoners of war (POWs), although most were civilians. Based on international protocols and social assumptions about class and ethnicity, most Germans were categorized as "First-Class" internees and given better treatment.
All others were deemed "Second-Class" internees and were often transported to the country's frontier hinterlands. There, they were forced to work on grueling labour projects, such as road construction and forestry. Most of these internees were Ukrainians, but they also included Croatians, Serbs, Hungarians, Slovaks, Czechs and other Europeans from the Austro-Hungarian Empire, as well as subjects of the Ottoman Empire and Bulgaria.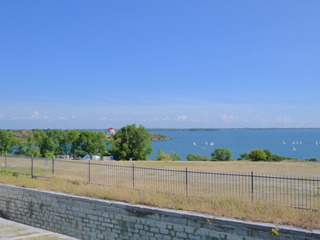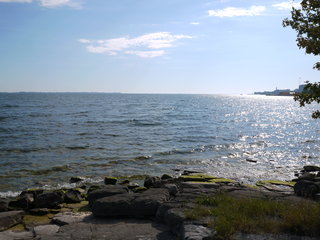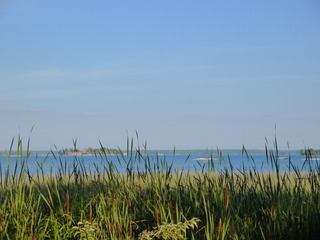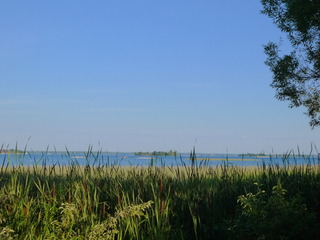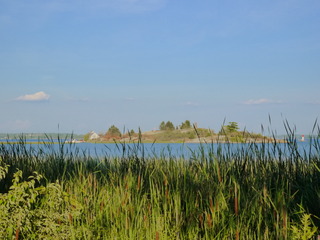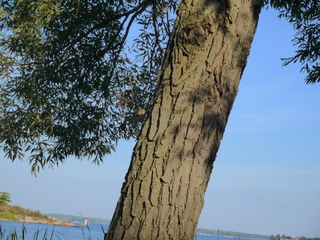 ---
Copyright © 2004-2023 Katja Socher, tuxgraphics.org